OXFORD NEWS ALERT!

wots this then
ps: don't ban me i will meme you into submission
EDIT: the plot thickens!
i will be providing news as it comes, stay tuned


that plots gettin thicc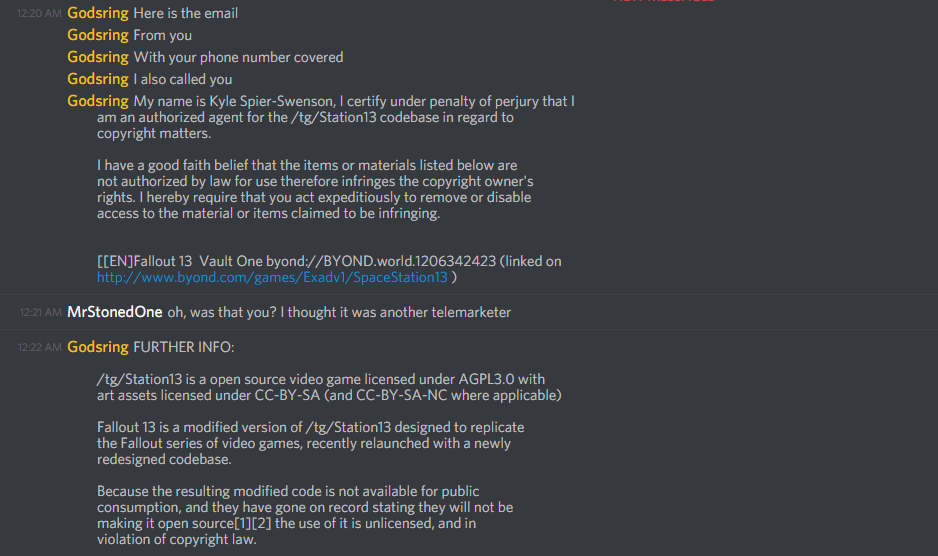 for those getting into the drama more or less what happened is fallout/13/ ran by Godsring was using tg assets, but keeping them closed source, which is against our license agreement. as such mso filed a DMCA claim against them, which is a copyright infringement notice.