GOOF/BINDY 2020! FREE BINDY FOR REALS!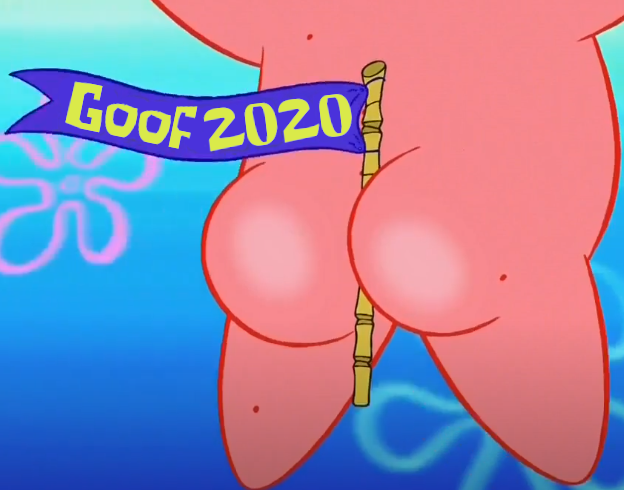 THE GOOF/BINDY TICKET:
Upon my election as Head Administrator,
I will be immediately promoting Bindy Johal/RiskySikh to Vice President
, with equal permissions to my own. Bindy will be my replacement should I need to vacate the position immediately. With their experience as an administrator and their immense popularity, they will be a favorite of all players and voters.
LEARN TO BE ORIGINAL
What are you, 12 years old? You still playing Call of Duty: Modern Warfare 2 on a crappy connection and the world's shittiest microphone? No?
Then why do you still insult people like you're a 12-year-old COD squeaker? Learn some new ways to insult people without going for the basic bitch ass generic racism and shit. Like, come on bro. Is saying the N-word for the 20000th time really going to be that funny? No, it isn't, and you need to like, grow up. Otherwise, you clearly aren't old enough to play on this server bro.
Upon my election as Head Administrator, I'll be instituting a new policy called
No COD Squeakers
, requiring you to learn to insult people without being a bigoted 12-year-old. Otherwise, you're literally not any better than my shitty 12-year-old cousin who screams at the computer and smashes his desk while yelling the n-word because he got outplayed and outsmarted in a COD MW Warzone match.
TRANSPHOBIA ALSO AINT FUNNY
Imagine being like, 12 years old and not having anything better to do with your life than insult people cuz you don't agree with how they live their life. Are they directly impacting you? Are they actively targeting you? No? Then grow the fuck up lmao.
Upon my election as Head Administrator, I'll be instituting a new policy called
Stop Being Insecure About Your Masculinity, Dumbass
. Nobody cares how insecure you are in your masculinity and how trans people existing makes you shit yourself. You'll just get banned and we'll all have a good laugh at your meltdown because you got told not to be rude for once in your life.
FREE 2BEARD
2beard is a fine player and he could use another chance. I will unban him provided he obeys the policies laid out in this thread and the rules.
TRANSPARENT ADMIN HIRING
Right now, nobody really knows how admin hiring works outside of the admins.
Upon my election to Head Administrator, I will be instituting a new policy called
Admin Hiring Practices
. We have a lot of old guard admins and we honestly need more. So, we'll make the admin hiring process more open, inviting, and transparent, allowing for us to recruit more admins, for the community to have more trust in its recruits, and to ensure everyone enjoys their time at /tg/station 13.
VOTE GOOF/BINDY 2020! A VOTE FOR GOOF IS A VOTE FOR A BETTER SS13!