It's out now on steam. I guess it didn't die.
https://store.steampowered.com/app/320240/We_Happy_Few/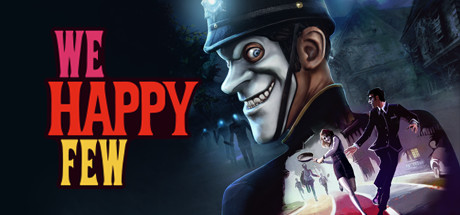 All I can discern from the trailers is that it's not so much an exploring dystopia but a cutscene dystopia. That and they made the mistake of revealing there is at least one generic fetch quest so I assume there's more where that came from.
It's 15% off for me but jesus christ, that only puts it at £39 for me, down from £45. Is the pound doing terribly or is it expensive across the channel and the pond too? The negative reviews are saying something about early access owners get it at 50% off because apparently paying for early access isn't paying for final access.
Oh and there is a season pass worth the price of a popular indie game. It promises three DLCs of no determined length or content because digital consumerism is the real joy pill.
There are apparently numerous bugs with the AI getting stuck in doors and similar, requiring reloads.
It's still a loot and craft game but I don't know what became of the survival elements. It does have RPG elements - skills/perks and points to unlock them! So, take that as you wish.
It does have more positive reviews than negative though it looks roughly equal and the top two English reviews are negative whilst the next bundle underneath are positive. I assume it's just a story based game that'll be the Kessel run kills Han Solo spoiled within the next two days.