Much like a bridge built over shifting sands will not hold steady, we often find our rules falling dangerously into such a position.
People of /tg/station, I come to you today to tell you that this is such a moment. Our naming policy is in shambles. We are in a bad place and if it is not rectified the consequences could be far reaching.
Let me begin by telling you a story. Some time ago, Mr. Alphonzo pm'd me, Police Sergeant Freddy Alarms, the head of security. He told me I was in fact not allowed to name myself "Police Sergeant Freddy Alarms". I said ok and we moved on.
Time passes...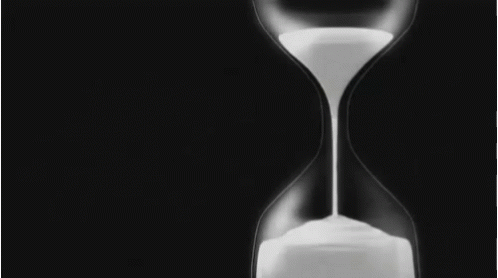 I meet Alphonzo once more. My name is Freddy Compagglio Dago Wop Wop Alarms. I am a man of the station, singularly focused on getting the job done and doing it well. Alphonzo informs me this name is in violation of the naming policy. I ask him why, I ask him how, the responses? With all due respect, they are vague. I cannot help but feel that I was never given a concrete explanation of exactly what part of the naming procedure I had violated. Nonetheless, I am not to worry about this. I've lost all ability to name myself. I become a faceless nobody. Just another dark shape moving among the crowd.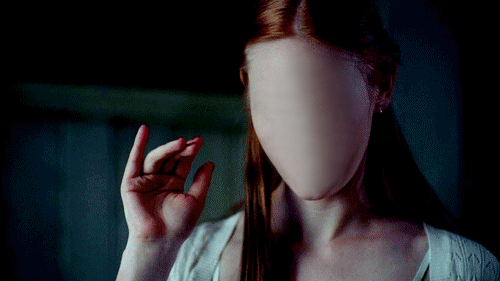 I resign myself to my new fate. Maybe it will be nice. Maybe I will learn more ABOUT myself, by becoming what is NOT myself. I endeavor to examine myself and my actions from the perspective of the outsider I have become. It is painful, but I grow enwisened and vigorous.
Time passes...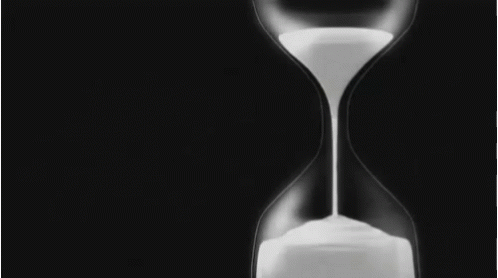 Stardate September 14th. Supplies running low. I'm on the run. I'm pushing people over and taking their IDs from them. I'm a criminal. A bad man. I'm Freddy Von Brogiolababalicinni Den Alarms. The guy no one wants to see. I'm hated and ostracized, and my loneliness only drives me deeper into a life of crime. I am sitting in a bush. I am waiting for my prey. I see him coming. I prepare to str-
*BWOINK*
-- Administrator private message --
Admin PM from-MrAlphonzo: Oh come on now.
PM to-Admins: was that you mr yellow suit
-- Administrator private message --
Admin PM from-MrAlphonzo: No, we just talked about your name like two weeks ago.
PM to-Admins: ive been playing with this name for 3 days now and no one has given me any grief for it. It feels like you're saying it's illegal to have names that utilize the allowed length for names or something
PM to-Admins: if it was Fregogliobara Teracucci
PM to-Admins: would that be ok? there is no rhyme or reason to the violation
-- Administrator private message --
Admin PM from-MrAlphonzo: Yeah that'd be fine.
Admin PM from-MrAlphonzo: Our naming policy is Firstname Lastname, mate.
PM to-Admins: Oh ok, well in that case I understand. That's not what you told me last time. So if I named myself "Francisco de Gama" itd be invalid?
-- Administrator private message --
Admin PM from-MrAlphonzo: I would let that one slide.
PM to-Admins: this one is stylized like how a dutch person might be named Anne Von Den Tarburg
-- Administrator private message --
Admin PM from-MrAlphonzo: I pity the motherfucker named Brogiolababalicinni
PM to-Admins: say it out loud, bro- geeeo, lababa, licinii
PM to-Admins: if youd like to voice on discord i can pronounce it for you
-- Administrator private message --
Admin PM from-MrAlphonzo: What a legend
PM to-Admins: i will do first name last name from now on unless we have come to some kind of agreeance on my current name
-- Administrator private message --
Admin PM from-MrAlphonzo: I really gotta talk to the maintainers about this character limit.
PM to-Admins: We will discuss it in a thread I am posting in general right now
I was permanently changed. Shifted from what I was into something I was never meant to be. My new name? Fregogliobara Teracucci. Cast out of my family bloodline, I was truly on my own now. I kneeled down and cried out to the heavens, begging for an answer as to WHY this had happened to me. Just WHAT had I done wrong? I could not help but feel that the hands of fate had come down cruelly upon my face.
Once, I considered myself a man of stature. A man who ranked among such illustrious folk as Mel Colm-Cille Gerard Gibson, Nicole Prascovia Elikolani Valiente Scherzinger, Julia Scarlett Elizabeth Louis-Dreyfus, Kiefer William Frederick Dempsey George Rufus Sutherland, Isabella Fiorella Elettra Giovanna Rossellini, Charles Philip Arthur George Mountbatten-Windsor, Johannes Chrysostomus Wolfgangus Theophilus Mozart, Oscar Fingal O'Flahertie Wills Wilde, Radha Rani Amber Indigo Ananda Mitchell, Léa Hélène Seydoux-Fornier de Clausonne, Natasha Bianca Lyonne Braunstein, Pablo Diego José Francisco de Paula Juan Nepomuceno María de los Remedios Cipriano de la Santísima Trinidad Ruiz y Picasso, Dido Florian Cloud de Bounevialle O'Malley Armstrong, María de la Paz Elizabeth Sofía Adriana de la Huerta, María del Rosario Mercedes Pilar Martínez Molina Baeza, Seal Henry Olusegun Olumide Adeola Samuel, Rodolfo Alfonso Raffaello Pierre Filibert Guglielmi di Valentina d'Antonguolla, Aliaune Damala Bouga Time Bongo Puru Nacka Lu Lu Lu Badara Akon Thiam, "Nas" Nasir bin Olu Dara Jones, Lonnie Corant Jaman Shuka Rashid Lynn, Jr., Brian Peter George St. John le Baptiste de la Salle Eno, Adolph Blaine Charles David Earl Frederick Gerald Hubert Irvin John Kenneth Lloyd Martin Nero Oliver Paul Quincy Randolph Sherman Thomas Uncas Victor William Xerxes Yancy Zeus Wolfeschlegelsteinhausenbergerdorffvoralternwarengewissenhaftschaferswessenschafewarenwohlgepflegeundsorgfaltigkeitbeschutzenvonangreifendurchihrraubgierigfeindewelchevoralternzwolftausendjahresvorandieerscheinenwanderersteerdemenschderraumschiffgebrauchlichtalsseinursprungvonkraftgestartseinlangefahrthinzwischensternartigraumaufdersuchenachdiesternwelchegehabtbewohnbarplanetenkreisedrehensichundwohinderneurassevonverstandigmenschlichkeitkonntefortplanzenundsicherfreuenanlebenslanglichfreudeundruhemitnichteinfurchtvorangreifenvonandererintelligentgeschopfsvonhinzwischensternartigraum; Senior, Valentin Louis Georges Eugène Marcel Proust, Gabriel José de la Concordia García Márquez, Yves Henri Donat Mathieu-Saint-Laurent, Atiim Kiambu Hakeem-Ah "Tiki" Barber, Mahershalalhashbaz "Mahershala Ali" Gilmore, Antoine Marie Jean-Baptiste Roger, comte de Saint Exupéry, Duke Paoa Kahinu Mokoe Hulikohola Kahanamoku, René Karl Wilhelm Johann Josef Maria Rilke, Imelda Mary Philomena Bernadette Staunton, Theodore Peter "Theo" James Kinnaird Taptiklis, Benicio Monserrate Rafael del Toro Sánchez, and Aria Asia Maria Vittoria Rossa Argento.
That's what I had thought, at least...
My confidence stood shattered, much like my identity. I did not know which way was up or down. I had but one option, which was to consort with the fine people I call friends here, in my last place of refuge. I can never express how highly I value each and every one of you, or the severity with which I regard your praises and criticism. It brings me great inner turmoil.
And so my friends, I must ask you, we are allowed a certain amount of space to create our epithets. The space is there and it is good. But it seems lately that it is not always possible to make good use of what our creators have felt it right to bestow upon us. I ask you, is this limit only a tantalizing piece of bait, left there for us to approach, only to be stymied by the REAL barrier, an abstract and unknowable limit undescribed in the rules by which we must abide? I feel like a
chasing a
ON A


And to be quite frank with you here, it's driving me a little crazy!
What's clear is that we need to come to some kind of deliberation on the matter. What is not clear is what we shall conclude. I put my faith into you all, the finest folk I've ever met, to do what's right.
With deepest sincerity,